Hopper Bottom tank sludge sedimentation tank for sale

April.10,2020
Hopper bottom type sludge sedimentation tank information
Sludge sedimentation tank is high-efficiency sewage water sconcentration system. During the process of washing sand and washing coal, a large amount of sewage is generated. The greater the amount of water consumed, the better the washing effect. However, many sand washing plants are very headaches for the waste water generated by sand washing. Waste water thickener tanks, sedimentation tanks and sewage tanks are used for waste water recycling. This not only takes up a lot of space, but the sewage treatment speed is very slow.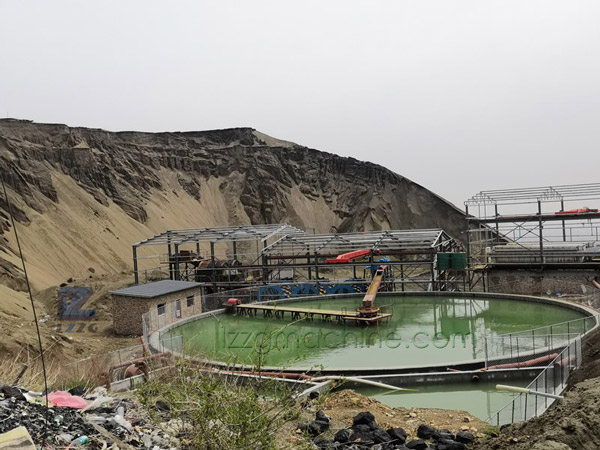 Circular sedimentation tank has high clarification efficiency
Advantages of LZZG thickener tank
1. High-efficiency deep cone concentrator Because the cell body is slender, flocculant is added during the concentration process to accelerate the concentration process of material settling and overflow water clarification.
2, using suspension filtration, medium adsorption, precipitation working principle, no purification film, no wearing parts.
3. The tank body is made of high quality carbon steel (or stainless steel, epoxy glass reinforced plastic, etc.) material, which has good strength and corrosion resistance.
4. The use cost of the medicament is low, the treatment amount is large, the treatment efficiency is high, and the performance is stable.
5, small size, small footprint, easy to install.
6. The service life of the whole machine is 10-15 years, with less one-time investment and significant economic benefits.
7. The processing capacity is higher than the traditional thickening machine, and the quality of the overflow water can reach the national emission standard.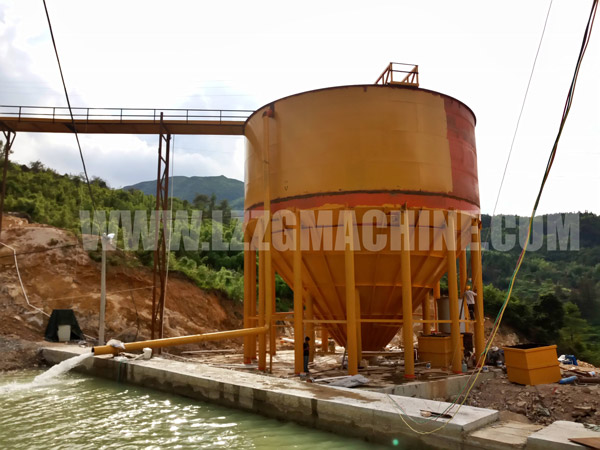 Application: sand washing field, dry tailings of mine tailings, river dredging, pile construction sludge, machine sand crushing, and washing, etc.
Applicable materials: stone powder, river mud, washed mud, piling mud, shield mud, etc.
A single unit can treat up to 1,000 cubic meters of sewage per hour. The concentration of solids discharged from the bottom can reach about 50%. The concentration of solids discharged from the overflow water does not exceed 3%. Used with sludge dewatering machine.
Contact us
Tel: +86-379-65160016
Cell: +86-13598484277
Email: export@lylzzg.com