Silica sand screening plant features and working principle

April.28,2021
The silica sand screening machine has the advantages of small footprint and low investment. The equipment has the functions of sand washing, screening, dewatering, and mobile. With the sewage thickening tank, the sludge filter press can greatly reduce pollutant emissions. Although The body is small, but its workload is not small, it can reach 200t/h.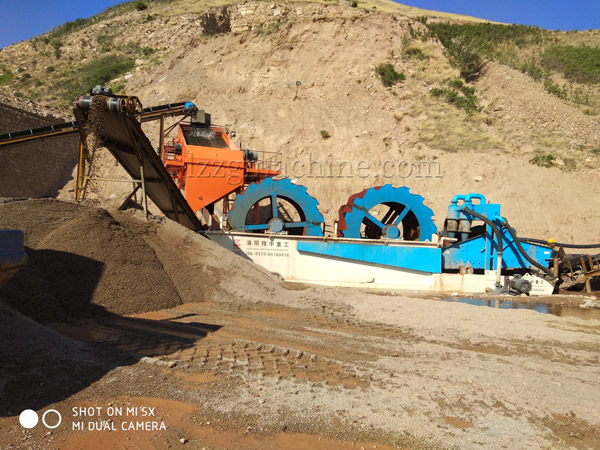 It is a portable sand washing screening equipment.
The generator set has a built-in engine, which burns diesel fuel to work and provide power to drive the generator to meet the electricity demand of moving or working, that is, miving and working are not at the same time. Working principle details.
Sand screening plant advantages:
Multiple functions: sand cleaning, dewatering, and grading in one plant.
Low water consumption, low volume, and low investment.
Impellers use wear-resisting plate or polyurethane material so as to reduce the running cost.
Simple structure, rarely requiring maintenance, thus greatly reducing costs.
The sand washing plant discharge treatment system recovers most of the water for recycling.