What rocks can be used for making sand

May.11,2020
Due to the rarity of natural sand, rock sand making is becoming more and more popular. Cobblestone, granite, and limestone are widely used as raw materials for sand and aggregates.
Types of sand making rocks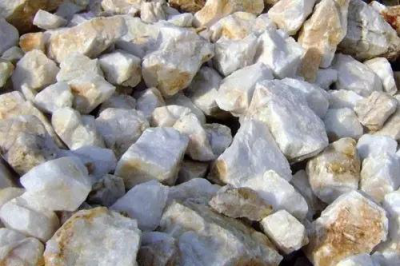 Cobblestone is an accessory product for mining yellow sand. It is named because it looks like a pebble. As a purely natural stone, cobblestone is mainly composed of silicon dioxide, which has hard quality, bright and simple color, and has the characteristics of compression, wears resistance, and corrosion resistance. It is an ideal green building material and its artificial sand Stone meets the requirements for artificial sand and gravel everywhere.
Granite is the main component of the continental crust, mainly composed of minerals such as quartz or feldspar. Granite is not easy to be weathered, the color is beautiful, the appearance and color can be maintained for more than 100 years, and the texture is hard and dense, high strength, weathering resistance, corrosion resistance, wear resistance, low water absorption, and the beautiful color can be stored for a long time. , Rich in granite resources, low mining cost, and high product value.
Limestone has a Mohs hardness of 3, medium, and low hardness, and the main components of calcium carbonate, lime, and limestone are a large number of raw materials used in construction materials and industry. (After simple processing, the improvement, and expansion of the application field will also lead to an increase in the economic value of the unit. Generally, a simple limestone sand production line is required.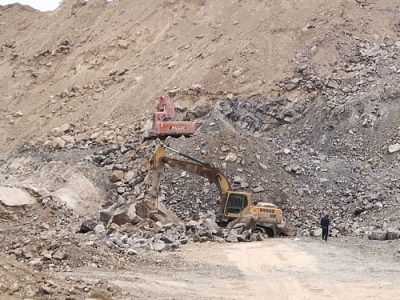 Rock sand production line configuration
1. Feeding
The stone material blasted down from the mountain, and the large stone material was sent to the vibrating feeder by the dump truck.
2, coarse and fine
The jaw crusher crushes the stone first, and then conveys it to the cone crusher or impact crusher through the belt conveyor to perform the second crushing. If the finished product has better granularity, the second crushed stone needs to be transported through the belt To the sand making machine, fine crushing and reshaping.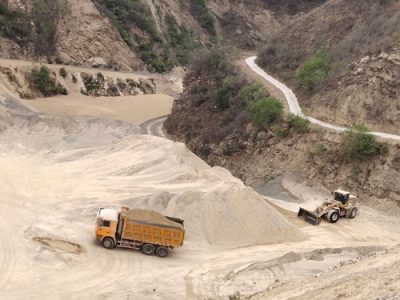 3. Sand making and screening
The finely crushed materials are then screened by vibrating screen for coarse sand, medium sand, fine sand and other specifications.
4. Sand washing recycling
For the sand powder with strict requirements, a sand washing machine can be added behind the fine sand. The waste water discharged from the sand washing machine can be recycled by the fine sand recycling machine. On the one hand, it can reduce environmental pollution, and on the other hand, it can improve the sand production output and quality .