The price of the complete equipment of the sand washing plant

December.14,2018
Sand washing equipment is a kind of cleaning machine used for cleaning sandstone. It is often used in the sand making machine to complete the cleaning and screening of fine crushed sand. The sand washing machine is widely used in construction sites, sand and gravel plants (sand plants), hydropower station concrete dam sites and other industries.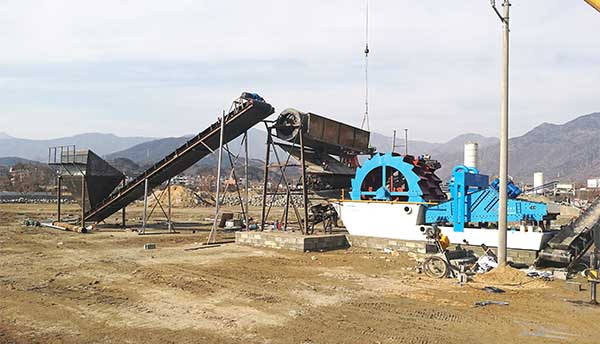 Sand washing line or sand washing plant is a system consisting of a variety of machines. The specific equipment composition varies according to the washing materials. The main components are sand washing machine, dewatering screen, cyclone, pump and deep cone purification. Body, filter press.
The price of the sand washing plant is also related to the model of the machine. The higher the output, the higher the price. The price of the spiral sand washing machine is generally higher than that of the wheel washing machine. Therefore, the machine needs to be configured according to the production requirements of the customer's sand yard.
The price of a full set of sand washing machine equipment will not be fixed. Any change in factors will cause certain changes in the price of sand washing machine equipment. So, what is the price of a specific market sand washing machine? It is recommended that the user also need to select the type and number of sand washing equipment according to the actual production needs of the enterprise in advance, and then consult the details of the specific sand washing equipment manufacturers for details.
Customers can also directly report the production needs of individual companies to professional and can support customized sand washing equipment manufacturers, allowing professionals to tailor a suitable washing sand production line. As a professional direct selling manufacturer of large-scale sand washing equipment, LZZG can not only provide users with a variety of high-quality and efficient sand washing machine equipment, but also can customize the exclusive washing sand production line according to the actual production needs of different users.