Large capacity sand screening machine models

May.06,2019
There are many models of sand screening machine. Circular vibrating screens and linear vibrating screens are common screening equipment in industrial production. However, their working principle is different from that of suitable materials. When selecting vibrating screens, according to the type of materials to be screened, The particle size is chosen to suit the vibrating screen. If a large volume is required, but a circular vibrating screen is selected, the result will not be as expected. First, the characteristics and working principle of the two screening equipment are analyzed.
Linear sand vibrating screen
When the linear vibrating screen is working, the trajectory of any point on the screen box is a straight line, that is, when the eccentric block rotates, only one force is generated in a certain direction. Then the vibrating screen only performs a linear motion of the plane reciprocating in this direction. The material enters the feeding port of the screening machine uniformly from the feeder, and several kinds of sieve tops and sieves are produced through the multi-layer screen and are respectively discharged from the respective outlets.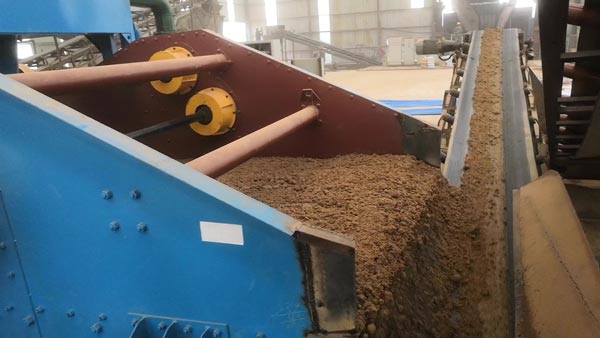 Due to the small inclination angle of the screen sieve, the height of the sieve is reduced, which facilitates the process layout. For the design of the screen part, the screen can be quickly changed and quickly tensioned. The efficiency is high and the noise is low. The material has a long stroke on the screen surface, high screening precision and large processing capacity. At the same time of sorting, the material is transported over long distances. The screen spacing and inclination can be changed according to the particle size, permeability probability and productivity.
Application
The linear vibrating screen can be used for dry and wet screening of medium and fine-grained materials by coal preparation, beneficiation, power generation, sugar production, salt production, etc., and can also be used for dehydration, de-intermediation and de-sludge operations.

Circular sand vibratory screen
When the circular vibratory screen is working, the movement track at any point on the screen box is a circle. When the eccentric block rotates, the material on the screen is subjected to the impulse of the screen box on the inclined screen surface to generate continuous throwing motion, material and sieve. In the process of face encounter, particles smaller than the mesh are sieved to achieve classification.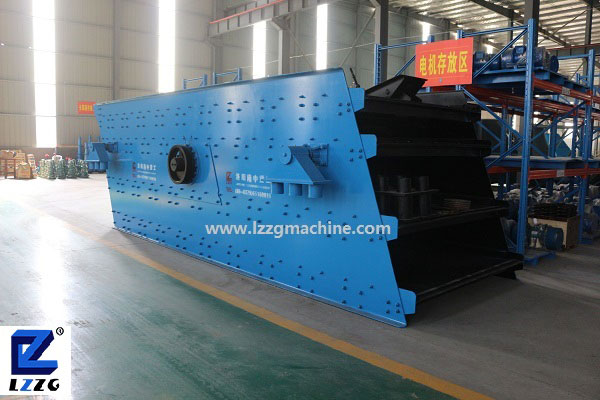 The vibrating screen has strong processing capacity, high screening efficiency, reasonable technical parameters, high structural strength, high rigidity, reliable operation, low noise and convenient maintenance. The circular vibrating screen can change the inclination angle and change the moving speed of the material along the screen surface, thereby increasing the processing amount of the circular vibrating screen.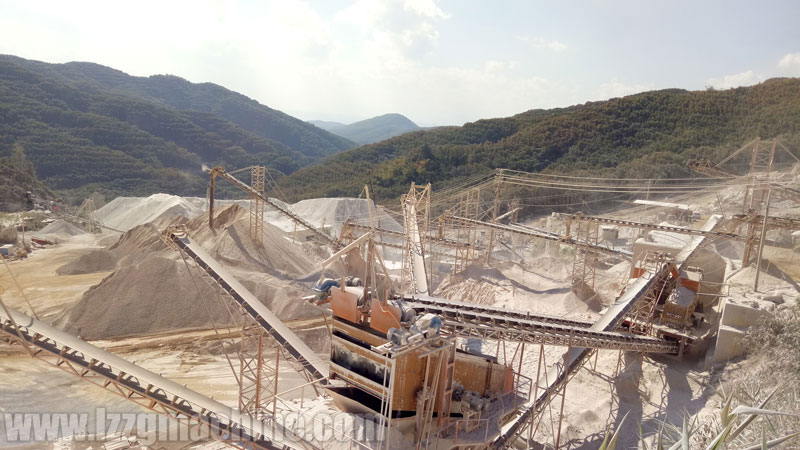 Application
Circular vibrating screen is suitable for aluminum powder, lead powder, copper powder, ore, manganese dioxide, electrolytic copper powder, electromagnetic material, abrasive powder, refractory material, kaolin, lime, alumina, heavy calcium carbonate, quartz sand, food Industry, chemical industry, etc.