How to replace the polyurethane sieve panel of vibrating screen

April.01,2021
Although polyurethane screens have many advantages over traditional metal screens, there are also many problems. For example, most screens will encounter problems with screen hole clogging, which is impossible to completely avoid. This will cause serious abrasion of the polyurethane of the sieve plate until the ribs are exposed, and eventually cause the entire sieve plate to rupture. If the worn screen plates are frequently replaced, the vibrating screen needs to be shut down frequently, which reduces the production efficiency.
Replacing the sieve plate also produces waste. Due to the complexity of installing the sieve plates, engineers prefer to replace all the sieve plates at once, even if only one layer is worn. This efficiency is obviously too low, so extending the screen plate replacement cycle and simplifying the installation procedure have become the requirements of many customers.
After a long period of practical research, the use of thick polyurethane sieve plates without metal reinforcing ribs has a longer service life. We have selected custom-made polyurethane high-hardness sieve plates, the lower sieve plate has a hardness of 75°-Shore hardness D, and the upper sieve plate has a hardness of 90°-Shore hardness A. At the same time, the large polyurethane screen is divided into small pieces and combined and installed. Where there is damage, only the corresponding place needs to be replaced, without the need to replace the whole.
Through such a transformation, the frequency of planned downtime was reduced by one-third, and the cost-effectiveness and production efficiency of the mine were improved. The sieve plate has a longer service life and is more convenient to replace. In addition, at the end of the use of the sieve plate, since the sieve plate does not contain any steel material, the worn sieve plate can easily be recycled.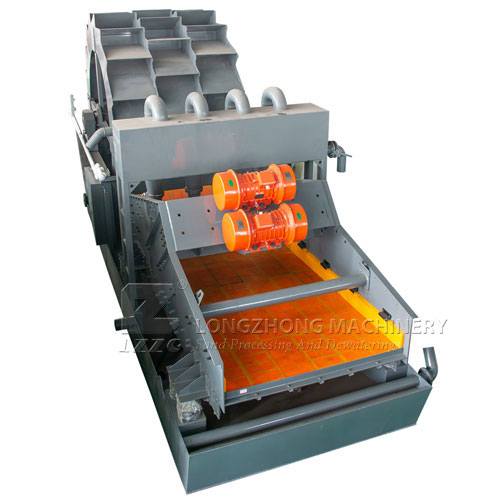 Standard operating procedure for replacing the vibrating screen polyurethane sieve plate in a coal preparation plant.
Check the specifications and models of the new polyurethane screen, and the technical parameters are consistent with the old screen.
Make sure that the equipment is turned off. Remove the wedge block that affects the replacement of the screen, and place it in the designated position.
Remove the old sieve plate and place it in the designated position.
Clean the coal deposits in the rail seat groove.
Install the new sieve plate, install the pressure sieve wood, and the wedge block.