Desander hydrocyclone for sand wash palnt

September.01,2020
During the work of the sand washing plant, after the wet sand that has passed through the sand washing machine enters the dewatering screen, a part of the fine sand will enter the screen with the water during the dewatering process. This part of the fine sand can be recovered by the desander hydrocyclone. Therefore, the sand is removed. The device is often used in conjunction with sand washing machines and dewatering screens.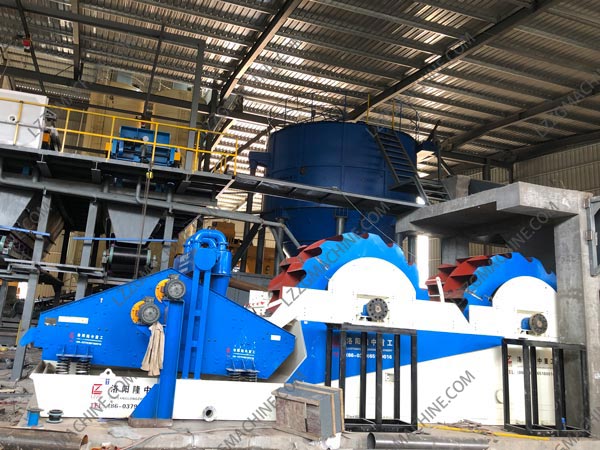 The sand washing and recycling integrated machine integrates sand washing, fine sand dewatering and recycling. This machine cleverly connects the fine sand recovery machine and the sand washing machine, with a reasonable structure, a small area, and a lower investment cost than the two equipment. The sand washing and recovery integrated machine is mainly divided into sand washing part and fine sand recovery part. The sand washing part is used for water washing, dewatering and desliming; and the recovery part can be combined according to customer needs. If fine sand recovery is required, it can be connected to general fine sand. The sand recovery system can be connected to a dewatering fine sand recovery machine if fine sand dewatering is needed, and multi-layer dewatering screens can also be configured if different sand output effects are required.
[Applicable materials]  River pebble, granite, limestone, basalt, coal gangue, weathered sand, river sand, yellow sand, etc.
[Scope of application]  This equipment has been widely used in sand quarries, mines, construction sites, highways, road and bridge construction, concrete mixing plants, water conservancy and hydropower, chemical, and other industries.
[Applicable production line]  Production lines for sand making from river pebble, sand making by granite splitting, limestone crushing and grinding, basalt crushing and sand making, coal gangue crushing and sand making.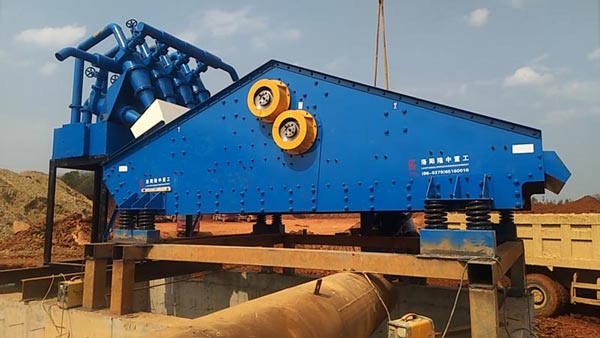 Equipment advantages
1. It has the advantages of sand washing and fine sand recovery, and it is cleaner than traditional sand washing machines.
2. Low energy consumption, energy saving and environmental protection.
3. Long service life and low maintenance cost. Cheap and high-efficiency hydrocyclone.
4. Simple installation and small floor space.
5. Special models can be customized according to different customer needs.