Small drum sand screening equipment manufacturer

November.06,2019
High-efficient sand and stone screening machine
The sand sieving drum is composed of a motor, a conveyor belt, a hopper, a drum screen, etc. It is professional machinery for screening and separating all the mixed materials such as sand, coal, and sediment. The utility model has the advantages of flexible operation, reliable quality, compact structure, simple structure, low land occupation, low cost, high efficiency, convenient movement and maintenance, and the like.
Product use: Widely used in electric power, mining, metallurgy, building materials, chemical, and other production industries. It is often used for the classification of refractory materials, coal, fertilizer, sand field stones, as well as the screening of sticky materials such as coal, coke, white ash, gold deposits, etc., to make the product structure more even to meet the production needs.
sand sieving drum screen working principle
The forklift shovels the wool into the hopper, and then transfers it to the sieve. The sieve separates the wool, and the sand passes through the discharge port to the sand. The stone is passed to the stone through the discharge port.
Note: When the sand screen machine is overhauled, it is only necessary to stop all the machinery before it can be carried out.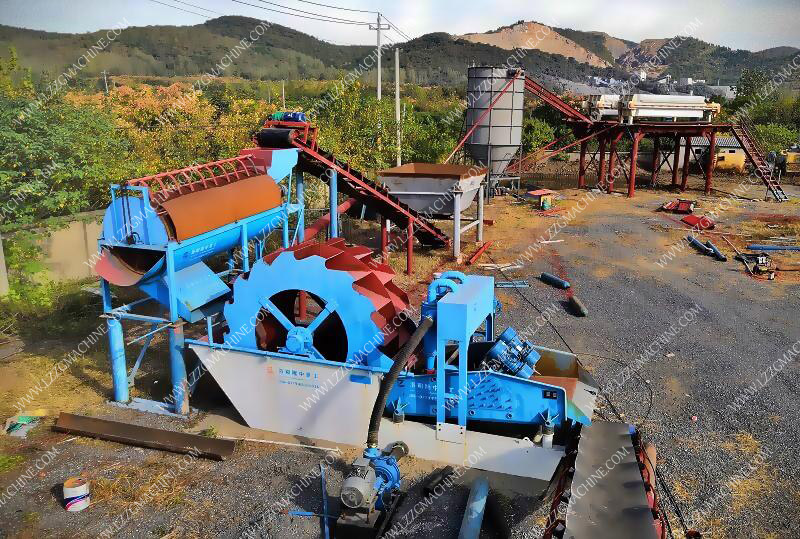 The small drum sand screening machine has low power, low energy consumption, self-cleaning device in the cylinder, and the screen hole is not easy to be blocked; the occupied space is small, the investment cost is reduced, the operation is stable and reliable, the screening efficiency is high, the output is large; the process layout is simple, installation, Easy to maintain, easy to operate and so on.