Sea sand washer to remove shell fragments

August.26,2020
As the most extensive resource in the world, sea sand has always been rejected in the field of construction sand, mainly because the organic matter, shells, and high concentration of salt in sea sand have corrosive effects on concrete and steel. The emergence of sea sand cleaning equipment is mainly Using freshwater for repeated cleaning, the sea sand desalination equipment has a spiral sand washing machine.
LZZG can help customers solve the problem of large clay content in the ore, excessive mud content in iron ore, and selection of rare ores. Sea sand contains chloride ions. What machinery is used for sea sand desalination? Desilting of construction stones and desilting of river sand.
The main equipment of the sea sand desalination production line includes screening machine, conveyor, bucket lift, spiral sand washing machine, drum sand washing machine, sand, and stone dryer.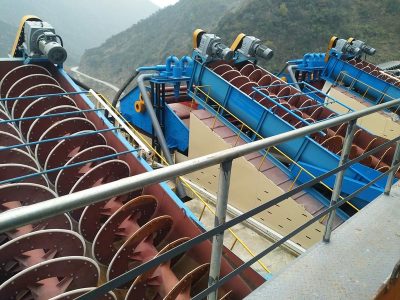 Steps to remove shells from sea sand
The sea sand desalination equipment is a continuous desalination line equipment. First, the sea sand is input to the sand screening machine through a belt conveyor, and the shells and pebbles are removed through the drum screen, and then enter the vibrating screen. Enter the spiral sand washing machine cleaning tank for cleaning. After the second cleaning, the qualified products can be transported to the yard.


working principle
The raw sea sand first enters the double-screw sand washing machine. The double-screw sand washing machine rubs and destroys the biofilm on the surface of the sea sand, peels the biofilm from the sand, and then rinses the peeled biofilm with water.
After the spiral sand washer is cleaned, it is necessary to thoroughly rinse the unwashed biofilm in the sea sand through the wheeled sand washer, and the maximum dechlorination effect has been achieved.
The function of the discharge conveyor is to collect the discharge of the two bucket-type sand washing machines together, and then pass through a belt conveyor to the position designated by the buyer.