Power Saving Sand Washing and Dewatering Plant

March.14,2020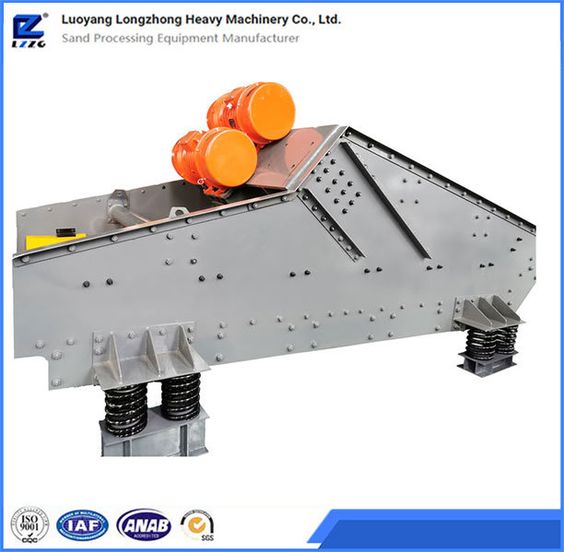 Dewatering Screen for Tailings,Sand, Coal processing
Dewatering shaker,which is also called dewatering screen, has been playing an important role in sand mine,coal plant, sugar,salt and other industrial sectors.The invention can grade the processed material to attain the products in different graininess and realize the high additive valves of different powder materials. In addition,it also have the function of dehydrate and remove the mud contained in the materials.As you can see, the Vibrating Screen is a new high efficiency machine and has the advantages of electromagnetic vibration,high frequency, high capacity and high screening efficiency.Due to its unique function,our machine is widely used in sand quarry, coal plant,coarse aggregate filtering and fine material recycling and many other fields.
TS1224 Vibrating Screen ( 4′ × 8′ vibrating screen )
Product Information
Our dewatering vibrating screen with great performance,and you should really have a try for it.We choose polyurethane screen as its sieve plate, because it has a really long service life and not easily blocked in screening.When processing coal mud or dirt mixed water, steel mesh is easily blocked and adjusting its mesh size will highly reduce its capacity.With it,one side you can get fine sand and also dry sand at the same time.Besides,our plant has the advantages of low noise,less waste of materials,linear motion bearing interchangeability, easy to install and saving time and so on.While the most important is that the mechanical structure is novel, small, amount of light of the characteristics.
Working Principle
Dewatering screen adopts dual-motor self-synchronization technology. The motors coordinate with universal eccentric and adjustable amplitude vibrator. When the two motors start to work,the vibrators move reversely at the same time. The centrifugal forces is generated by the eccentric blocks will superpose themselves and form a single direction vibration. The high frequency vibration drives the screen move back and forth in line repeatedly.So the sand can be dehydrated and filtered.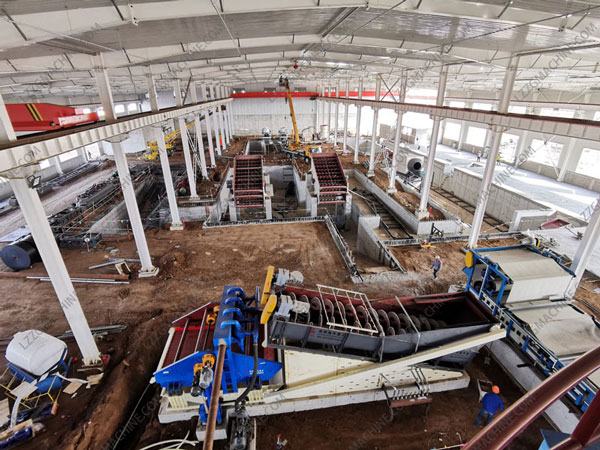 Features
1 .Strong and durable.
2. Good dewatering effect, safe and reliable.
3 .Large screening capacity, high efficiency.
4 .Light weight, easy disassembly and install, ease to maintain and repair.
Our Service:
We promise our satisfactory service will be always along with you in the whole process. Any questions during your daily usage, don't hesitate to contact us at any time you need. Thanks again for choosing "LONGZHONG Brand Machine". I believe the co-operation between us will make great contribution to our two nations, even the whole world.
1. Product quality : Adopt the Luozhou bearing, 235 high quality carbon steel,high manganese or SUS304 stainless steel, fuselage seamless steel pipe and elbow connection, welding technology leading.
2. Product packaging and delivery: the package conforms to the moisture, rain, rust, corrosion and shock, the logo is clear. The goods will arrived at the scene safely in time, strictly enforce the terms of the contract agreed by the parties.
3. Technical training services: buyer's relevant personnel can correctly understand the working principle of the equipment and grasp the operation, check, maintenance and repair of the equipment.
4. High quality, efficient technical services within 24 hours.
Payment Terms
1. Payment: T/T
2. MOQ: 1set
3. Warranty : 1 years
Ways of Packing:
1."small parts are wooden box package"
2."the major machine nude packing, container, or upon customers' requirement"
3."export standard"
4. Delivery Time: 15-30 days for batch goods.
Transportation:
1. By sea or railway, air transport. Road / railway / air / ocean transportation
2. MSK/MSC/APL/EMC/WANHAI/KLINE
3. We will remind you before boat arrival
FAQ:
Q: How about the quality of your products?
A: Our machines are manufactured strictly according to national and international standards, and we take a test on each equipment before delivery. LZZG Machinery strictly follows ISO 9001: 2008 Quality management system. Most equipment will be test for at least 8 hours in the factory before delivery. There is record in computer for each equipment, spares can be easily confirmed when it is necessary.
Q: How about the price?
A: We are factory, and we can give you lower price than those trade companies and assure the quality at the same time.
Q: Do you provide after-sale service?
A: Yes. The warranty period of our machines is one year, and we have a professional after-sale service team to promptly and thoroughly solve your problems.
Q: Do you provide equipment operation training?
A: Yes. We can send professional engineers to the working site for equipment installation, adjustment, and operation training. All of our engineers have passports.
Q: Can you test our samples?
A: Yes. You can send your samples to us for test and analysis.
Q: Do you provide beneficiation flow chart?
A: Yes. Our experienced engineers are specialized in designing process flow for various ores beneficiation, including iron ore, tin ore, copper ore, gold ore, lead zinc ore, manganese ore, etc.