Kaolin sand removal process and equipment

November.12,2022
Typical principle process flow of kaolin beneficiation: rough separation adopts spiral classifier and hydrocyclone classification to remove a large amount of coarse sand. Φ42m sedimentation tank, Φ14-20m grading tank and centrifugal classifier are selected for grading, and the particle size distribution is strictly controlled. And according to the quality characteristics of the raw ore of each pit and the product quality requirements, chemical bleaching, high gradient magnetic separation or stripping operations can be taken respectively to obtain different grades of products.
Beneficiation equipment
Spiral classifier: high weir type Φ1270mm;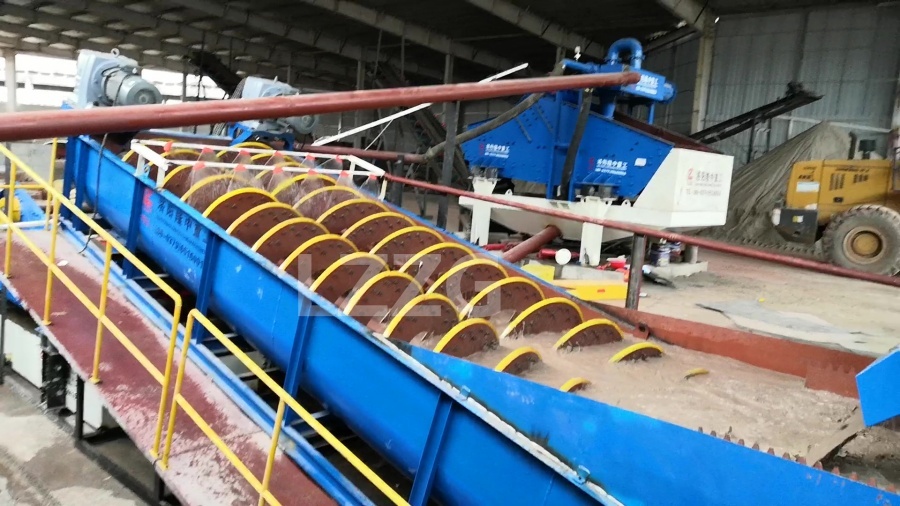 Hydrocyclone: Φ355mm;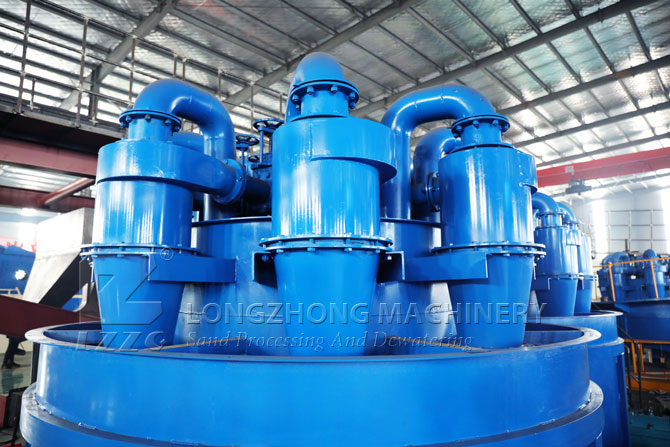 Selected pool (i.e. rake concentrator): Φ14-20m, three-stage tandem, size gradually reduced, secondary selected concentrate: -53μm 99.98%, -10μm 85%, -2μm 45%; Slurry concentration: ρ=1.04-1.06%; Sweeping tailings: +2μm 98%;
Grinding and stripping machine: horizontal octagonal shell, equipped with mixing blades and fine-grained grinding medium;
Horizontal spiral centrifugal classifier: DYNOCONE type (made by International Fuel Company), fine grade: -2μm 75%, -10μm 99.5%; Coarse grain grade: -53μm 99.99%;
Disc centrifugal dehydrator: ALFA-LAVAL type (made in Sweden);
Strong magnetic separator: PEM-84 high-gradient magnetic separator (made by Pacific Electric Corporation), Fe2O3 content from 0.9% to 0.6%, K2O content from 1.4% to 1.2%;
Dry operator: Buell type airflow dry operator, D=9m, h=9-10.5m.