What equipment is used in the coal washing process

November.29,2022
Before coal preparation, it is necessary to crush raw coal. Commonly used crushing equipment includes jaw crusher, hammer crusher, etc. Commonly used coal washing equipment includes jig machine, spiral chute, high-frequency coal slime dewatering screen, flotation machine Wait.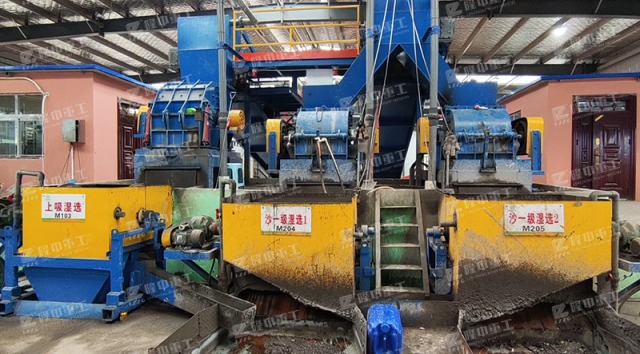 After crushing, re-selection of coal particles, dehydration and stacking of finished products require a set of overall plans and equipment.
Firstly, jig machine is needed, and then linear dewatering screen, concentration cyclone, crusher, sun water pretreatment, pulverized coal dehydration screen, centrifuge, grading screen, crusher, coal feeder, filter press, thickener, Circulating pool, etc. Finally, clean coal is produced through the above machinery and equipment. The site, raw coal report analysis table, and the type of coal samples are the key points in the coal washing process. The completion of a coal washing plant requires the full cooperation of various departments. From machinery to people. to maintenance. and various key positions. Both require pre-planning and construction. Make a long-term plan. Scientific management and precise operation can achieve a good clean coal income.