Topsoil trommel screen for remove sod and garbage

April.10,2021
 Topsoil Trommel Screener Instruction
The trommel screen is driven by a motor and is designed to separate topsoil, compost and green waste products. Trommel sieve is also suitable for the classification of large and small stones in the field, and the separation of soil and stone powder; the separation of sand and stone in the sand field; the coal industry, the use of lump coal and coal powder separation and coal washing; Fractionation and separation of powdery matter in large and small pieces.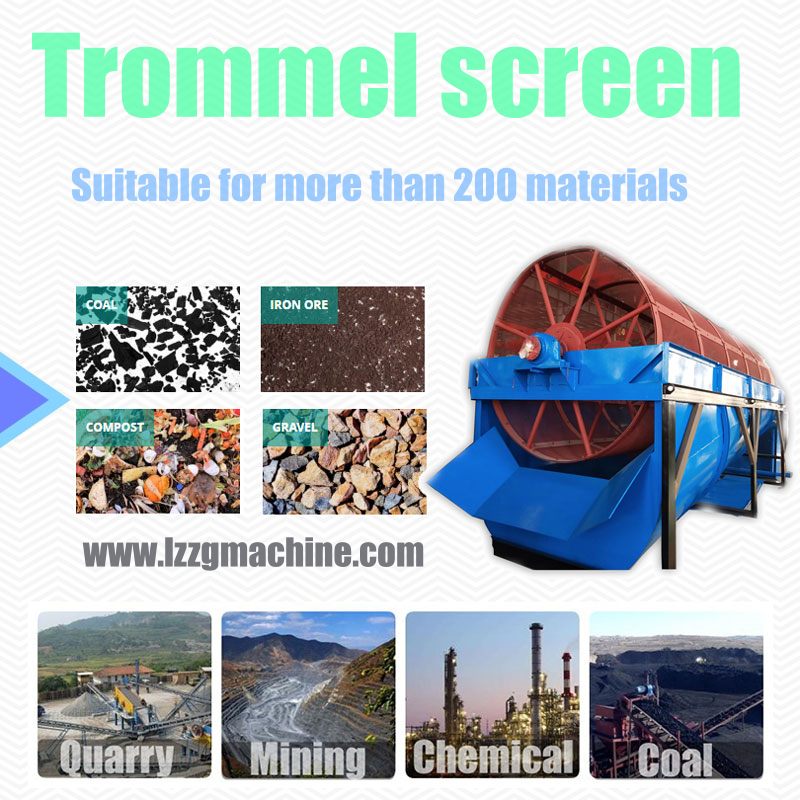 The trommel screen is mainly composed of a motor, a reducer, a drum, a frame, a sealing cover, and an inlet and outlet. The drum assembly is installed on the rack at an angle, and the motor is connected to the drum assembly through a reducer through a coupling, and the drum assembly is driven to rotate about its axis. During work, the sieve opening of the drum sieve is not easy to block, and it runs very smoothly with low noise. It has the characteristics of simple structure and convenient maintenance.
Topsoil trommel working principle
When the material enters the trommel screen device during the quarry screen operation, due to the inclination and rotation of the trommel assembly, the material on the screen surface is turned over and rolled, so that the qualified material (the product under the screen) is discharged through the bottom of the rear end of the trommel. The mouth is discharged, and the unqualified material is discharged through the discharge port at the tail of the trommel. Due to the turning and rolling of the material in the trommel, the material stuck in the screen hole can be ejected to prevent the screen hole from being clogged.
APPLICATION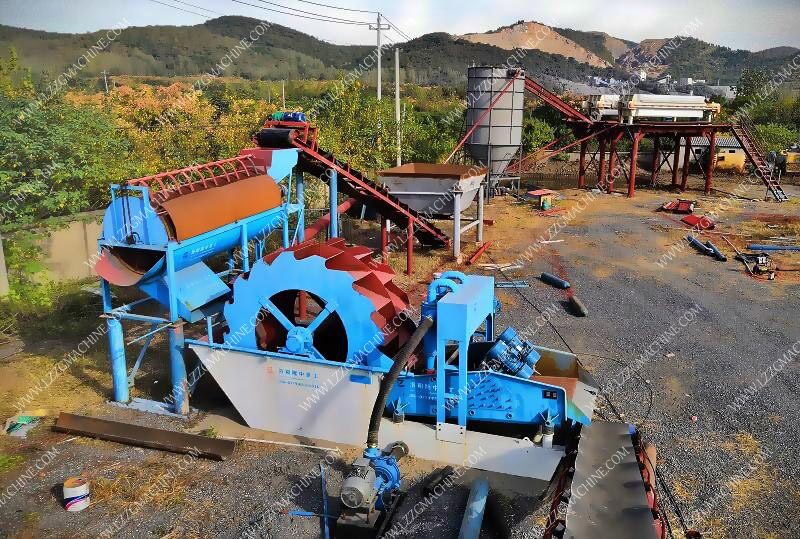 Trommel in sand washing plant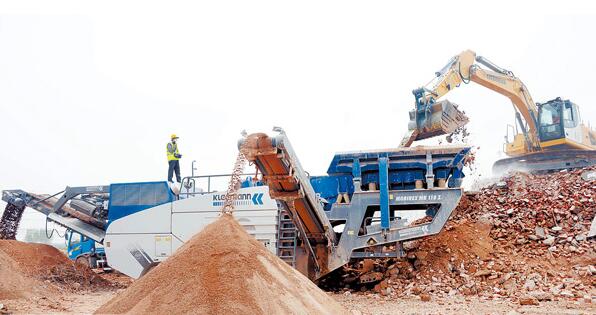 trommel used in mining plant