Silica sand making production line working principle

November.27,2020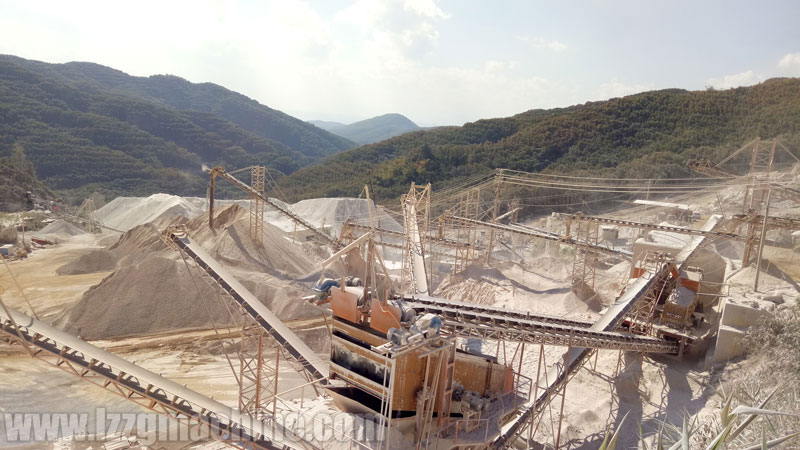 What is the consist of silica sand production line?
The silica sand production line is composed of vibrating feeder, jaw crusher, sand making machine, vibrating screen and belt conveyor. According to different process requirements, various types of equipment are combined to meet the different process requirements of customers.
First, the stone material is initially crushed by the coarse crusher, and then, the produced coarse material is transported by the belt conveyor to the fine crusher for further crushing. The finely crushed stone material enters the vibrating screen to screen out two kinds of stones to meet the requirements of the sand making machine. The grain size of the gravel is in the machine-made sand, and the other part is returned to the finely broken. Part of the stones in the sanding machine is made into sand, which is cleaned by the sand washing machine (optional) to make finished sand, and the other part is broken again by the sanding machine.
Features Of Silica Sand Production Line
The silica sand production line has high automation degree, low running cost, high breaking rate, energy saving, large output, less pollution, and simple maintenance. The produced mechanism sand meets the national construction sand standard, the product has a uniform particle size, good granular shape, and reasonable gradation.The equipment configuration of the sand production line is mainly determined by the customer's specifications of the stone and the use of the stone and the stone. We provide comprehensive services before, during and after the sale, and configure the process according to the customer's production site, and strive to make the most reasonable for the customer. The most economical production line.