Rotary screening machine for sale in Malaysia, Australia

February.14,2020
Rotary screening machine is a kind of machinery that is widely used in coal, sand, and garbage sorting. It controls the garbage sorting by the particle size and has high classification accuracy.
In order to improve the screening efficiency, the garbage must not move too fast in the drum sieve, otherwise, it will cause insufficient screening. Therefore, drum sieve generally has a relatively strict installation inclination angle, usually, this angle is 5 °, which can be adjusted.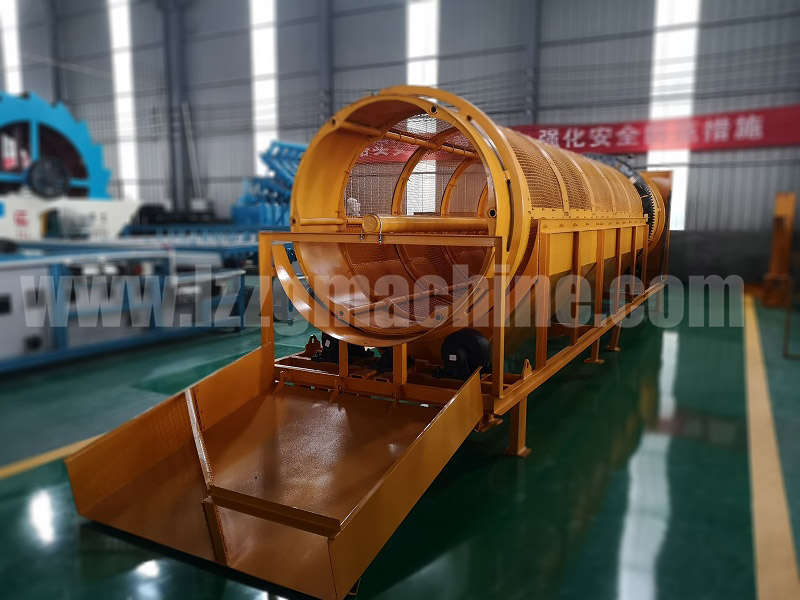 The Advantages
1. Sieve holes are not easy to be blocked.
2. Smooth operation and low noise.
3. Simple structure and easy maintenance.
4. The sieve can be closed, which is easy to seal the dust.
5. The whole machine has high reliability and less one-time investment.
6, using a special screen, high screening efficiency, long service life.
Application of Rotary screening machine
1. The stone yard is used for the classification of large and small stones and the separation of soil and stone powder.
2. It is used in sand and gravel separation.
3. The coal industry is used for the separation of lump coal from pulverized coal and coal washing (a component of coal washing machinery).
4. The chemical industry and beneficiation industry are used for the classification of large and small blocks and separation of powdery substances.
Luoyang Longzhong Heavy Machinery Co., Ltd. is an international enterprise specialized in R & D, production and marketing of mining machinery and industrial milling equipment. Our company develope the production of mining machinery and industrial milling equipment, crusher products are widely used in mining, metallurgy, construction, chemical, power, steel and other industries.
Since its inception, the company quickly occupied the global market by its reliable product quality and perfect after-sales service. The sand washer, sand recycling machines, sludge treatment, and dewatering screen are exported to Europe, Malaysia, Australia, North America, South America, Southeast Asia, the Middle East, Central Asia, Africa.