How to clean the river sand with large mud content?

December.23,2022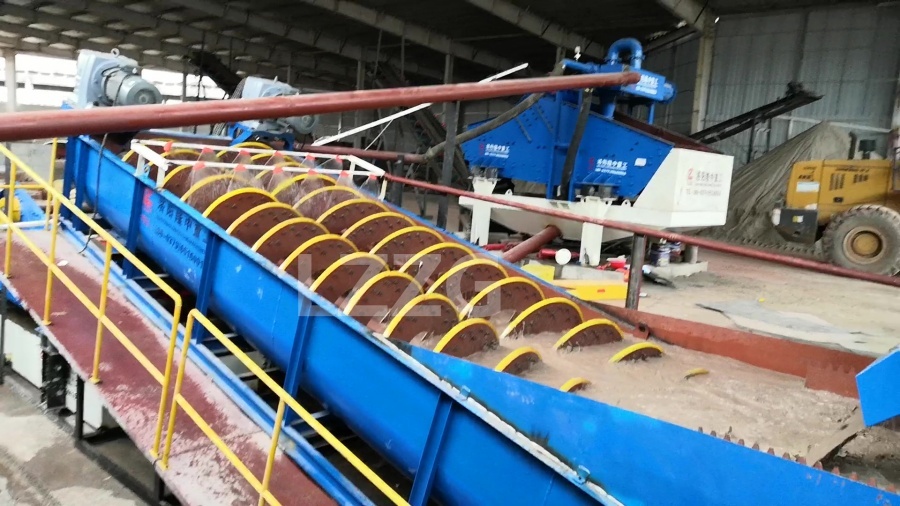 River sand refers to the sand dug directly from the river. Some river sand is very clean, and some river sand has more impurities, such as many dead branches and leaves, high soil content, and a large number of stones. Such sand You need to use sand washing machine equipment.
River sand has no taste, sea sand has a salty taste. River sand particles are smooth and relatively clean. The source of Guanghe sand is cement standard sand. It is mostly used in construction, concrete, cementitious materials, road construction materials, artificial marble, and cement physical performance testing materials. (that is, cement standard sand) and so on. River sand can also be used in metallurgy, construction, bridges, mines, and other industries.
The spiral sand washing integrated machine uses the spiral principle to push sand and stones to separate them from water and soil. The rotor of the spiral sand washing integrated machine adopts the structure. When working, the spiral sand washing integrated machine can clean and separate the soil and sundries in the sand and gravel. It adopts a novel sealing structure, adjustable overflow weir plate, and reliable transmission device to ensure the effect of cleaning and dehydration.
The equipment has uniform kinetic energy transmission and high transmission efficiency, which can effectively save electricity consumption; it can fully twist and wash the materials to remove mud, which improves the screening efficiency. The feeding hopper adopts a high-pressure water recoil system to ensure uniform feeding .