Drum rotating screen with anti-blocking device

July.01,2021
Drum rotating aggregate screening machine also called trommel screen according to its structure. It uses the self-weight of sand and gravel aggregates and the isolation effect of the mesh to separate sand and gravel materials of different sizes. The inclination of the central axis is 22.5 degrees. It can discharge l5~30m3 per hour. When the screen is moved, it is equipped with water washing, and the mud content of the screened material can meet the requirements of concrete for sand and gravel. This machine breaks the commonly used plane vibration screening mode and replaces vibration with rolling. Its ingenious design, simple structure, convenient installation, economical and durable.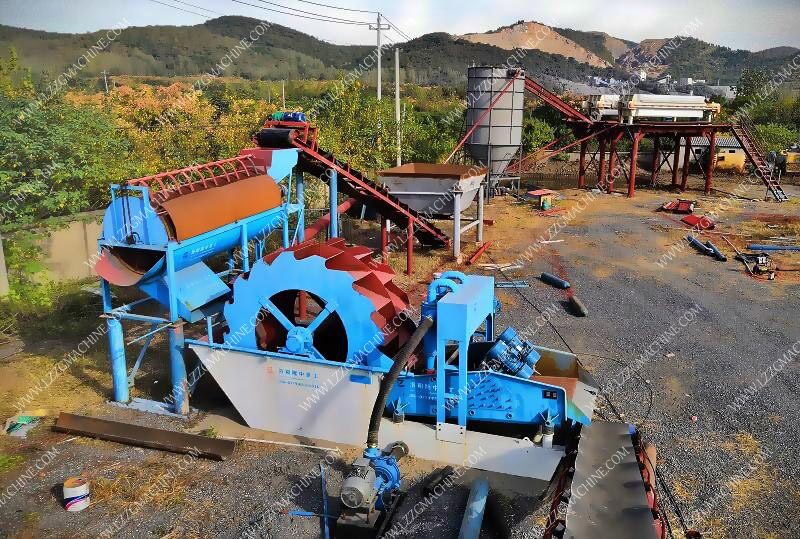 Main structure: The drum type aggregate screening machine is composed of a frame, a storage bin, a hopper, a motor, a gearbox, a drum net, a distribution chute (or belt conveyor), and a washing system. The frame is made of Gongyu steel to support both ends of the central axis of the roller net.
During the rolling process, the beating frame located on the upper part of the sieve will keep beating the roller device to prevent materials from getting stuck in the sieve and affecting the use of the sieve.
At the same time, the spray of the drum screen can wash the surface of the screen and the material during the rotation of the drum device to make the material cleaner.
Features of drum type
1. The special screen is adopted, the screen hole is not easy to be blocked, the screening efficiency is high, and the service life is long.
2. Smooth operation and low noise.
3. Simple structure and convenient maintenance.
4. The whole machine is highly reliable, durable, and has less one-time investment.
5. The screen beater can prevent clogging of the screen holes and improve operating efficiency.