Curved vibrating screen for coal preparation plants

August.19,2021
The curved vibrating screen is a linear vibrating screen with a box vibrator and multiple screen surfaces with different inclination angles. Because the shape of the screen box is similar to that of a banana, it is also called a banana screen. It is mainly used for the classification of medium and fine-grained materials with high content of fine particles. It can also be used for dewatering, de-intermediation and desliming operations (fine particle size refers to particles whose particle size is less than half of the mesh size). It can carry out dry and wet classification for small and medium particles of coal, coke, ore, gravel, or other materials. It is a large-scale vibrating screen commonly used in large coal preparation plants, coal washing plants, sintering plants, pelletizing plants, and ore dressing plants.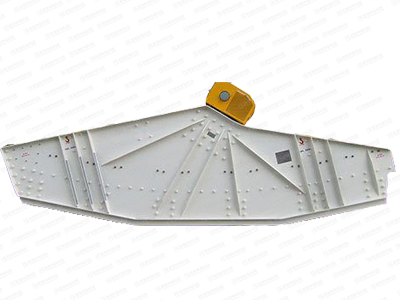 Equipment principle
The screen surface adopts the form of broken lines with different inclination angles. From the feed end to the discharge end is a screening method with a constant thickness of the material layer. The ratio of the amount of material to the flow rate on each section of the screen surface is stable and balanced. The screening effect is significantly improved, and the processing capacity of the vibrating screen with the same effective area is increased by 1.5-2 times, especially for the medium and fine-grained classification effect. The screen machine adopts multi-stage screen surface, advanced technology, large processing energy and high screening efficiency. The screen machine adopts box-type vibration exciter to excite the vibration, the bearing capacity is large, and the service life is long. All connecting parts of the screen frame adopt torsion shear type high-strength bolts, which are reliable in connection and long in life. The main welded parts are treated with stress relief. Most of the DH series equal-thickness screens are custom-designed, suitable for existing structures and buildings that need to be replaced by current machines. The screen of the equal-thickness screen can be specially designed according to your application.
Industry Scope
1. Wet sand production line, sand washing, desilting and dehydration operations.
2. Coal preparation plant coal slime recovery and other operations.
3. Dry dumping and heaping of tailings in the dressing plant.
4. Other industries related to dehydration, desliming and de-intermediation