Circular vibrating screen for stone sand aggregate classification

November.26,2020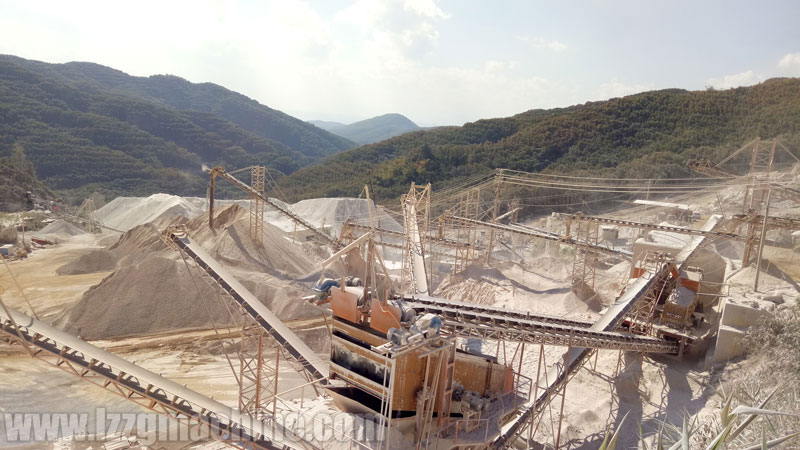 The YA series circular vibrating screen is suitable for various screening operations such as heavy, medium and fine screening. It is an ideal equipment for processing materials after primary crushing and secondary crushing. It can also be used for screening finished materials. Sand and gravel circular vibrating screen, with adjustable amplitude, long material sieving line, multi-layer screening, high screening efficiency, widely used in mining, sand and gravel industries.
Application scope
Industries such as sand and gravel aggregates, metal mines, coal, chemical industry, and utilization of recycled materials
Material
Various ores and rocks with feed ≤200mm and grading particle size of 2mm-70mm
LZZG aggregate vibrating screens are available in two, three, four and five layers. Different types of vibrating screens are selected according to the specific needs of the screening materials. The four-layer screen is mostly used for screening impurities, over-weight filtration, and separating a variety of different particle sizes.It is mainly composed of screen box, screen frame, screen mesh, vibration motor, motor pedestal, vibration-damping spring and bracket.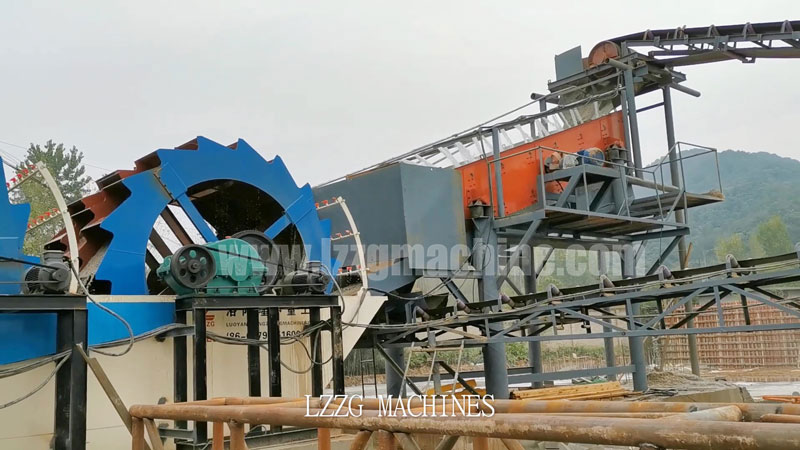 The components of the four-layer linear vibrating screen
1. Screen box: It is made of several kinds of steel plates with different thicknesses and has certain strength and rigidity. It is the main component of the screen machine.
2. The screen frame is divided into two types: one made of pine or a small amount of wood, which is mainly used to keep the screen flat and to achieve normal screening. The other is made of welded profiles, and the screen is not easy to loosen.
3. Feeding port: The feeding port is divided into two types: the conventional feeding port, and the other feeding port with the distributor can quickly distribute the material on the entire section of the screen, and the screening is more
4. Discharge port: Different discharge ports can be designed according to the different production process requirements of the manufacturer to meet the needs of customers.
5. Screen: There are screens or mesh screens made of low carbon steel and stainless steel wire.
6, vibration motor: 6, use and maintenance methods, see the vibration motor instruction manual.