How does a dewatering screen work?
What's the function of dewatering screen?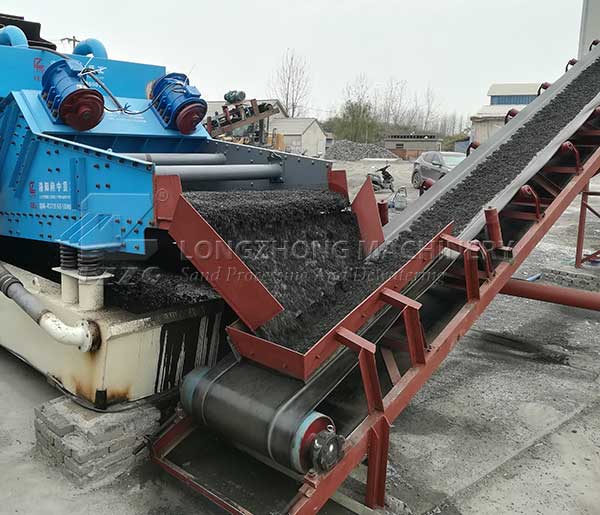 The dewatering screen is an exclusive equipment for slime dewatering operation, and it is widely used for slime recovery, pressure and filtration the coarseness, and the process conditions such as the dehydration and recycling of other extremely fine materials.
The dewatering screen adopts double electrode self-synchronous technology, universal eccentric block and adjustable amplitude vibrator. It mainly consists of sieve box, exciter and the support system and motor.
The two non-connected vibrators are driven to synchronously reverse operation through tape shaft, and the centrifugal force that caused by the two eccentric qualities to Superimpose along the direction of vibration, centrifugate on the reverse direction, thus forming a single excited vibration along the single excited vibration along the direction of vibration so as to make screen box as reciprocating rectilinear motion.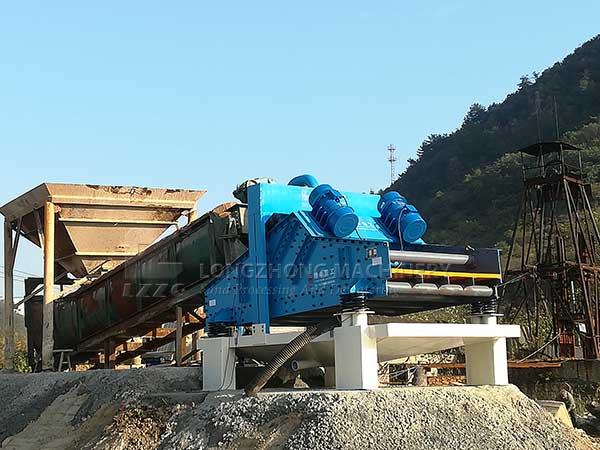 Material processing
The higher water content material from sand washer or filter press(such as filtration and enrichment facility) directly discharge to the end of the dewatering screen.
The dewatering sieve vibrates continuously, and the water and extremely fine dust in the material are filtered out at the button of the polyurethane screen plate.
Under the action of the component force of the vibrating motor in the horizon direction, the sieve will give the material a horizon component force to push the dewatered material to the front screen outlet. We can adjust the vibrating size, angle and adopt single layer or double sieve plate on the basis of actual needs.
<<Previous: Why choose LZZG?
>>Next: How to buy a sand washing machine in Africa