Compound fertilizer rotary drum screen supplier in Thailand

July.02,2019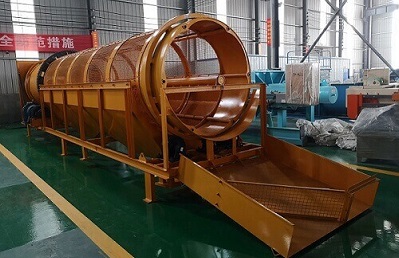 Compound fertilizer equipment drum screening machine is common equipment used in the production of compound fertilizer. It is mainly used for the separation of finished products and return materials. It can also realize the classification of finished products and make the finished products evenly classified. The combination screen is convenient for maintenance and replacement. The machine has a simple structure, convenient operation, and stable operation.
Inorganic fertilizer is a compound fertilizer such as various nitrogen, phosphorus, potassium or compound fertilizers. Fertilizers are commonly used in planting. Organic fertilizer is farmyard manure such as manure, decaying animal carcasses or decomposed plants.
Feature of rotary trommel screen
The screen hole is not easy to block.

Running smoothly and the noise is low.

The structure is simple and the maintenance is convenient.

The trommel drum cylinder can be closed, and easy to collect dust.

Various plate and mesh sizes.

Screen drums made to customer specification.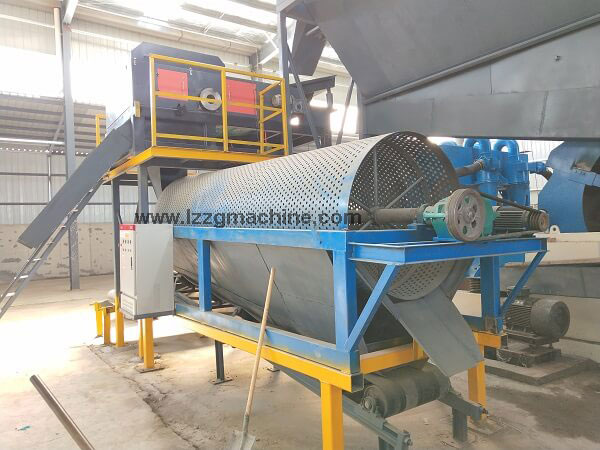 Preparation before the drum screen is run
1. After the components of the drum screen are installed, after the inspection is passed, the test run can be carried out. Before the test run, the components should be inspected in detail as shown in the drawings. The fasteners are secure and there are obstacles around the screen that interfere with the operation of the drum screen;
2. The rectangular access door is in the open position, and the sieve cylinder is rotated by hand to observe whether the comb-type cleaning mechanism has a card or friction phenomenon, and if so, it can be adjusted by adjusting the bolt;
3. Check that each bearing seat and gearbox should be well lubricated, and the oil level of the gearbox should be appropriate;
4. The power connector should be firm and reliable, with good insulation and correct grounding.